Legendary Actor Dr. Shreeram Lagoo died at Pune's Dinanath Hospital (December 17). He was 92. The great Indian film actor inspired generations. Shreeram Lagoo's career includes over 165 Marathi and Hindi films with over 4 decades of experience. Known worldwide for his famous act of 'Natasamrat'.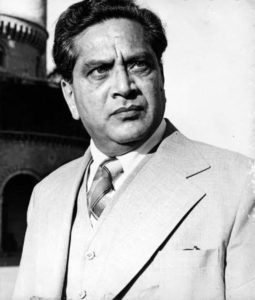 Shreeram Lagoo was born on 16th November 1927. According to a Cinestaan report he made his first appearance on stage in a school play. And once said: "My school — Bhave School — has always had a great tradition in dramatics. Several of its alumni like Smita Patil, Rohini Hattangadi and even Sonali Kulkarni have gone on to make their mark as actors.". He was a trained ENT surgeon and even practised as a doctor for 6 years. He was also trained in Canada and England in medical field. But, was actively participating in theater work. The love for acting brought him back to India. He was very vocal and active in progressive social causes. With well over 165 films and over 40 natak (drama).
Mr. Prakash Javadekar (Union Minister) has expressed grief over the death of legendary Shreeram Lagoo. On twitter handle, union minister said, "My tributes to all time great artist Shreeram Lagoo. We have lost a versatile personality. A unique theatre actor dominated silver screen and created impact. He was social activists simultaneously.".
Dr. Shreeram Lagoo was one of the finest actor who inspired many generations. He will forever be remembered for his extensive work.