Yesterday, Sonalee Kulkarni surprised us all as she introduced her fiancé Kunal Benodekar on the occasion of her birthday. The Hirkani actress has made her engagement official and shared a bunch of photos. Kunal Benodekar currently works in Dubai. The couple got engaged on February 2, 2020 in Dubai itself. Kunal Benodekar holds position of Associate of the Institute of Chartered Accountants of England and Wales (ICAEW) and holds a Bachelor of Science (BSc) degree.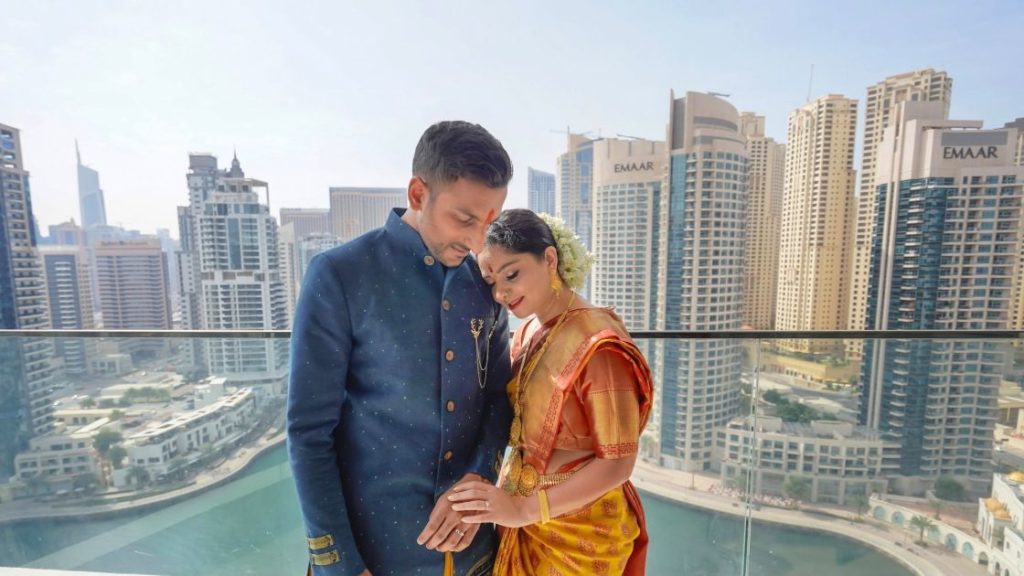 Kunal Benodekar is an employee of ASL International Company. He is a Chartered Accountant based in the company's Dubai based management office. He has the post of Senior Adjuster which includes dealing with "financial crimes, professional indemnity, management liability, and cyber claims" throughout the Middle East, Africa and the Asia Pacific. Kunal Benodekar holds a important position in ASL International's Dubai based office. Which means he is an expert when it comes to dealing with issues such as loss of money that affects a financial institution.
The couple got engaged two months ago, but didn't announce amidst the coronavirus outbreak. So they decided to wait for the situation to get better. And yesterday on the occasion of Sonalee's birthday she made this announcement. Stay tuned with Marathi Khabri for exclusive updates.