Choricha Mamla is set to be released today. The film is presented by Everest Entertainment in Association with Swaroop Studios. It is directed by Priyadarshan Jadhav. Star cast includes Jitendra Joshi, Amruta Khanvilkar, Aniket Vishwasrao, Kshitee Jog, and Hemant Dhome. Choricha Mamla promos and trailer were top-notch. Early reviews are also good. Let's have a look at its screen count.
Choricha Mamla Film Screen Count*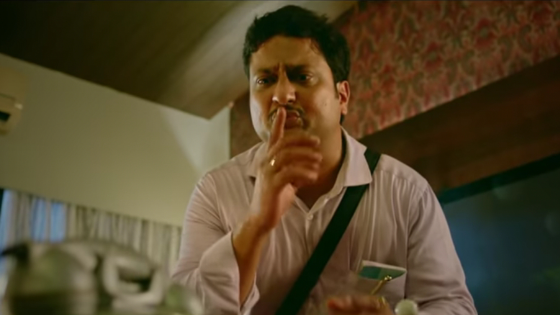 Choricha Mamla promotions were very good. The film is based on a comic theif story. Looks like the promotion worked for them because the response is quite good. Choricha Mamla will be releasing today with 164+ screens. Mumbai – Pune region contributing 73% of screen count. This data is fetched from BookMyShow app.
Mumbai = 79
Pune = 40
Nashik = 7
Aurangabad = 8
Sangli = 3
Kolhapur = 7
Nagpur = 4
Ahmednagar = 2
Parbhani = 0
Jalgaon = 4
Latur = 2
Nanded = 3
Satara = 2
Solapur = 1
Ratnagiri = 0
Nandurbaar = 1
Udgir = 1
Total = 164+
Choricha Mamla will face competition from Kaaal. We'll soon update you regarding Kaaal's screen count. Till then stay tuned with Marathi Khabri for exclusive updates.
Disclaimer: The screen count figures are compiled from various sources and our own research. The figures can be approximate and Marathi Khabri does not make any claims about the authenticity of the data. *represents estimated values.