'Dah' Film Official Announcement
Ugandhar Creations presents upcoming Marathi film 'Dah'. Produced by Aniket Rajkumar Badole and directed by Malhar Ganesh. Star cast includes Sayali Sanjeev, Girish Oak, Radhika Vidyasagar, Suhrud wardekar and Etien Karekar. Films is slated to be released somewhere around 2020. Release date will be announced soon on our website.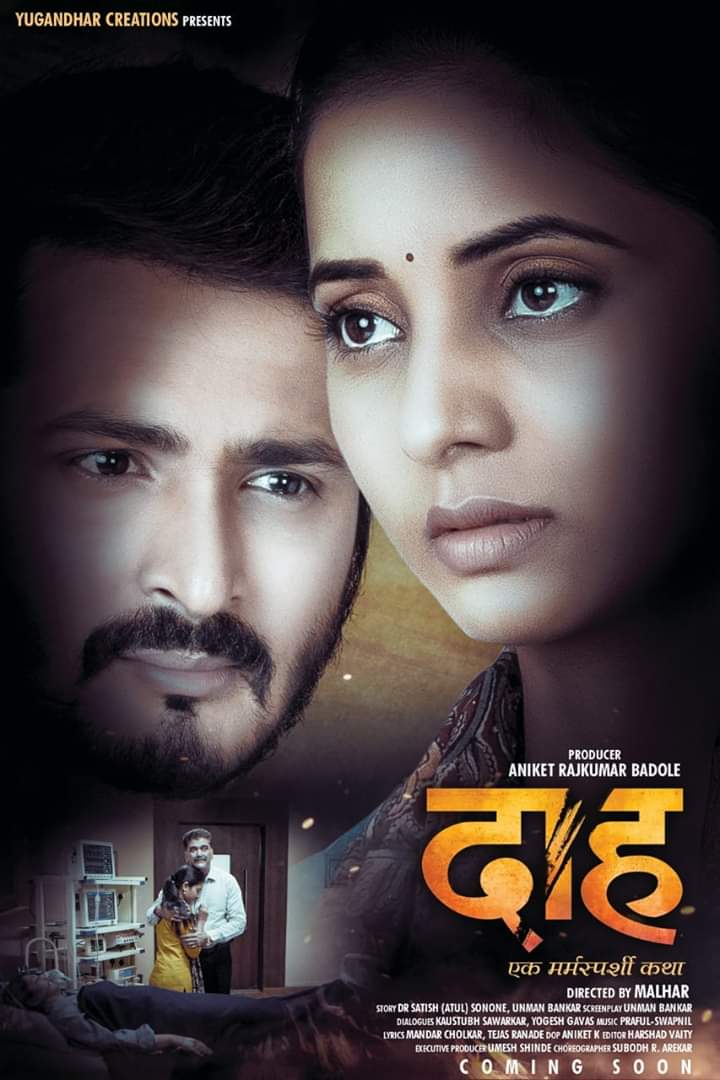 Film's poster has been released. First think which clicks in front of our eyes is Sayali Sanjeev. Sayali is enjoying a good phase of our acting career. 'Kahe Diya Pardes' fame Sayali Sanjeev is playing the lead role in dah. She has acted earlier in 'Satarcha Salman'. And will also be a part of upcoming films like 'Aatpadi Nights', 'Manmauji' and 'AB aani CD'. Film star cast includes Girish Oak who is also in good form these days. Girish Oak is well known Marathi Star. Currently staring in Zee Marathi's Agga Bai Sasubai. It would be interesting to see what exactly film has to offer. From the poster we can guess it's a family drama. Stay tuned for more updates.