Ashleel Udyog Mitra Mandal film is now released in Maharashtra. Film stars Abhay Mahajan and Parna Pethe in lead roles. Film is directed by Alok Rajwade. Let's have a look at Ashleel Udyog Mitra Mandal screen count.
Ashleel Udyog Mitra Mandal Screen Count*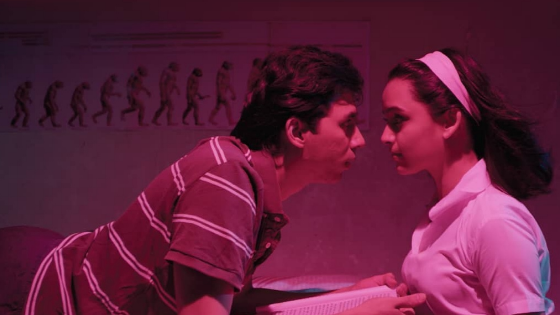 Ashleel Udyog Mitra Mandal has received a descent screen count of around 79+ screens with Mumbai – Pune contributing 69% of screens. Other major regions includes Aurangabad, Nagpur, Nashik and Kolhapur.
Mumbai = 30
Pune = 24
Nashik = 3
Aurangabad = 4
Kolhapur = 3
Nagpur = 3
Ahmednagar = 2
Parbhani = 0
Jalgaon = 2
Latur = 2
Nanded = 2
Satara = 1
Solapur = 1
Ratnagiri = 1
Nandurbaar = 0
Udgir = 1
Total = 79
Ashleel Udyog Mitra Mandal also features Sai Tamhankar and Amey Wagh as guest appearance in the movie. Film has been in controversy in last few days. Film makers got notice over 'Savita bhabhi' reference.
Ashleel Udyog movie is produced by Gauri & Bunny Dalmia, Suresh Deshmane, Vinod Satav under the banners of RRP Corporation Production. Star cast includes Abhay Mahajan, Parna Pethe, Sai Tamhankar, Amey Wagh, Sayalee Phatak, Akshay Tanksale, Ruturaj Shinde, Ketan Visal and Virat Madake. Story, Screenplay and Dialogues is done by Dharmakirti Sumant. Stay tuned with Marathi Khabri for more updates.
Disclaimer: The screen count figures are compiled from various sources and our own research. The figures can be approximate and Marathi Khabri does not make any claims about the authenticity of the data. *represents estimated values.